With an aim to encourage innovative thinking amongst students, Rajnibhai V Patel Trust instituted PharmInnova Award at the academic level of Pharmaceutical Sciences in India. The Award is given to students pursuing their Masters & Doctorate in Pharmaceutical Sciences.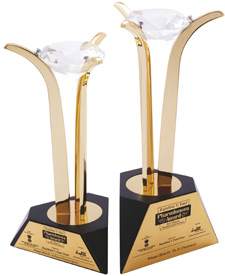 Year 2012-13 & 2013-14

Glimpses of the Event

Chief Guest
Dr. A P J Abdul Kalam

Born on 15th October 1931 at Rameswaram in Tamil Nadu, Dr.Avul Pakir Jainulabdeen Abdul Kalam, graduated in Science from St. Joseph's College, Trichy in 1954 and specialized in Aeronautical Engineering from Madras Institute of Technology (MIT) in 1957. Dr. Kalam is a pioneer in fibre glass technology and led a young team to initiate this effort in ISRO from design development, leading to production of composites rocket motor cases.

Dr. Kalam made significant contributions as the Project Director, to develop India's first indigenous Satellite Launch Vehicle (SLV-3), which successfully injected the Rohini satellite in the near earth orbit in July 1980 and made India an exclusive member of the Space Club.

---

Guest of Honor
Dr. T Ramasami

Dr. T Ramasami, currently Secretary to the Government of India, Department of Science and Technology, holds a Master's degree in Leather Technology from the University of Madras, India and PhD in Chemistry from the University of Leeds, UK. He has also worked on energy research in Ames Laboratory Iowa, USA and on electron transport phenomena in the Wayne State University, USA prior to returning to India for undertaking his scientific career.

He joined the Central Leather Research Institute, Chennai as a scientist in 1984 and served as its Director for more than 10 years during the period up to May 2006. He is known among the scientific establishments in the country for his leadership to the Central Leather Research Institute. The institution earned a global leadership status during his tenure as its Director as evidenced by the 30% global share of publications, >7% share of global patents, positions in fashion forecasting and the level of public-private partnership built in leather research.