With an aim to encourage innovative thinking amongst students, Rajnibhai V Patel Trust instituted PharmInnova Award at the academic level of Pharmaceutical Sciences in India. The Award is given to students pursuing their Masters & Doctorate in Pharmaceutical Sciences.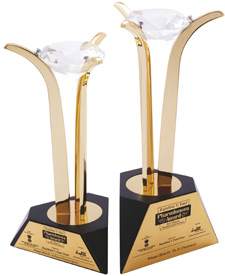 Shri Rajnibhai V. Patel, a distinguished pharmacist, and a pioneer in his field, was an illustrious graduate from the first batch of L. M. College of Pharmacy.

As a visionary, he dedicated over half a century to the pharmaceutical industry, eventually emerging as a triumphant industrialist. As the founding Chairman of Troikaa Pharmaceuticals Ltd, he played a pivotal role in establishing it as a premier pharmaceutical company known for its unwavering commitment to innovation.

In loving memory of Shri Rajnibhai V. Patel, Troikaa Pharmaceuticals Ltd. has established the Rajnibhai V. Patel Trust and introduced the prestigious Rajnibhai V. Patel PharmInnova Award for the Best Thesis in Pharmaceutical Sciences. The primary goal of this award is to cultivate a culture of innovative thinking among students who are pursuing their Masters and Doctorate degrees in Pharmaceutical Sciences.

This award serves as a powerful incentive, motivating both students and their research guides to showcase the pinnacle of their knowledge and learning by presenting groundbreaking research to the wider pharmaceutical community. The competition is not only about recognition but also plays a vital role in advancing the broader mission of fortifying the ecosystem, with a focus on fostering innovation within the pharmaceutical sector.